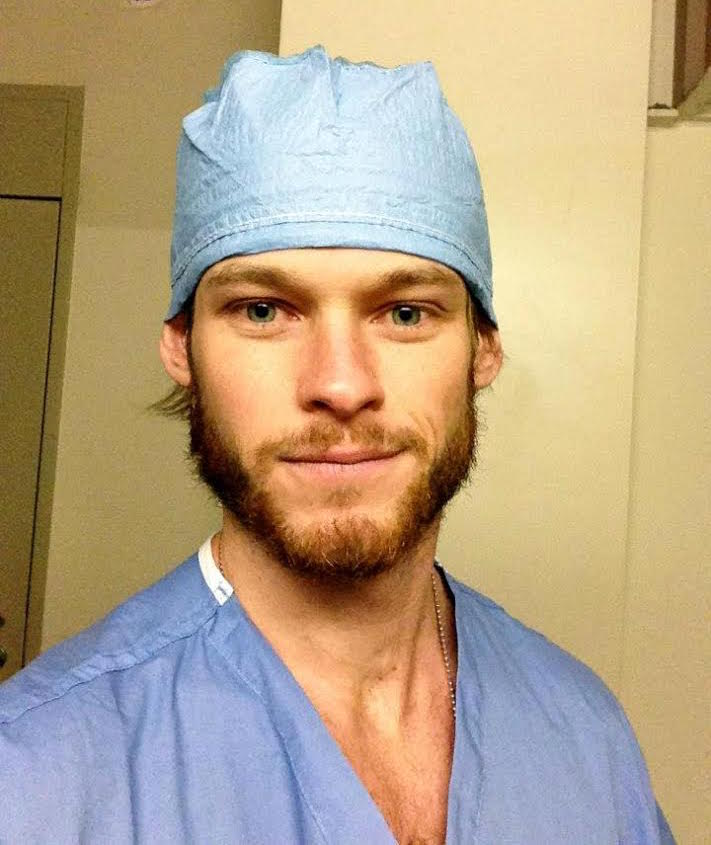 When tutoring comes up in conversation, many people think that the tutors in question are likely a bunch of old, humorless fuddy-duddies.
Here at MST, that couldn't be further from the truth. Our tutor team is comprised of phenomenal mentors, who are both personally and professionally inspiring. As such, we'll be introducing our rock star tutors to you in a more personal light each month. So without further ado, meet Christopher Showers:
Where did you go to medical school?
Columbia University College of Physicians and Surgeons.
Where are you doing your residency and in what specialty?
I'm currently deciding on which specialty to pursue. My primary interests are in neuroscience (cognitive neuroanatomy and neurophysiology → the science of learning and thinking!), so I've long been considering neurosurgery and neurology. Recently though, I've become quite interested in healthcare information technology, and how it may augment healthcare delivery reform and healthcare systems optimization. Performing research for a friend's (another P&Ser!) healthcare IT start-up company, I've had to opportunity to think critically on how clinical information may move through organizations to improve care decisions, and on what role healthcare IT can play.
What are your career plans after residency?
I have many thoughts on my future career endeavors. Foremost, I would like to practice medicine. Using my training to treat patients and to lead medical teams as a clinician will always remain my primary goal. I would also like to commit considerable time to research. I find research to be a captivating exercise of intellectual creativity, inventing and imagining upon others' ideas. Research has long served as an outlet for the striking curiously I experience while on clinical services, and just around life in general. Additionally, I endeavor to teach. I find the cooperative pursuit of shared understanding with students to be inspiring and enlivening, and I'm utterly incapable of expressing my gratitude for the caring and patient mentors who have taught me. I'm not certain how all this will play out, but I imagine a position at an academic medical center to be my best bet!
What accomplishment in your medical career are you most proud of?
Caring for patients, overwhelmingly. I have vivid flashbacks of patients whose care teams I was a member of, as I think now about it. Even as a seemingly inconsequential medical student clerk, I feel most proud of the small impacts I had on facilitating care and assuaging concern. Quick story: As an internal medicine clerk, I sat with an elderly woman confronting a diagnosis of late-stage breast cancer. For just under an hour, I listened to her describe in enthusiastic detail the diligence she committed to rehearsing for a ballet recital at age 17, and then the triumph of that near-flawless performance, all over 50 years earlier. The next day, after summarily refusing chemotherapy for weeks, she asked me quietly what I thought of chemotherapy, and if I thought it was right for her. I can't quite quantify it, but I'm most proud of moments like that.
Do you do any research? Any publications?
Oh yes. I've been the fortunate recipient of many exciting research opportunities. My father's a researcher of geochemistry who challenged me to think critically and systematically about things I didn't know. I went on to study cell signaling and its modulation in the context of neuropharmacology both as an undergraduate at UNC-Chapel Hill under Dr. Lee Graves, and afterward in the Center for Medicinal and Organic Chemistry at RTI, Inc., under Dr. Ivy Carroll and Dr. Hernan Navarro. After my first year of medical school, I received a small grant from the American Association of Neurological Surgeons to investigate the transplantation of neural stem cells as an immune-modulatory strategy to treat acute stroke, under the guidance of Dr. Gary Steinberg at Stanford University. More recently, I was awarded a Doris Duke Clinical Research Fellowship to investigate genetic alterations and immune-modulatory therapies in Glioblastoma Multiforme, under the guidance of Dr. Peter Canoll and Dr. Jeffrey Bruce in the Bartoli Brain Tumor lab at Columbia University. Across these experiences, I've had the privilege to co-author a handful of book chapters and peer-reviewed scholarly articles.
What brought you to Med School Tutors? Why did you choose to be a tutor?
Dustin Tetzl brought me to Med School Tutors. Dustin was a classmate at Columbia P&S, a long-standing tutor at MST, and remains a very close friend. I was struck by how positively Dustin spoke of tutoring and of MST, and by how much he seemed to enjoy working with students (I think Dustin was also tired of listening to me talk about research. Ha!). I had very much enjoyed opportunities to teach and mentor as a senior student at Columbia, so following Dustin's encouragement I was introduced to Robert Meekins, CEO of Med School Tutors. Very quickly upon meeting Robert, I knew that I wanted to work with MST; I was struck both by how impressive a group of tutors he had put together, and how much emphasis he placed on the development of MST's students. Those sentiments have been confirmed overwhelmingly in my time at MST; Robert oversees a wonderfully supportive and developmental environment, both for our students and for our tutors.
What is one piece of advice you would give to students as they are finishing interview season?
Very generally, I would advise students in the interview season to pursue activities that ground them and serve to maintain their identity. These tests we work on and the subsequent residency interview process carry immense expectation, pressure, and sacrifice. The competitive nature of medical advancement coupled with the standardization of these evaluation processes can certainly be depersonalizing and unnerving. I've both experienced and witnessed the insidious impact these circumstances have on students, so I advise everyone I work with to make time (if only briefly) to engage in self-fulfilling activities throughout testing and interview seasons. Reading, jogging, making music, talking to friends — things you've practiced and found pleasure in across periods of life and which serve to tie you to yourself are immensely important as you challenge yourself to advance in medicine.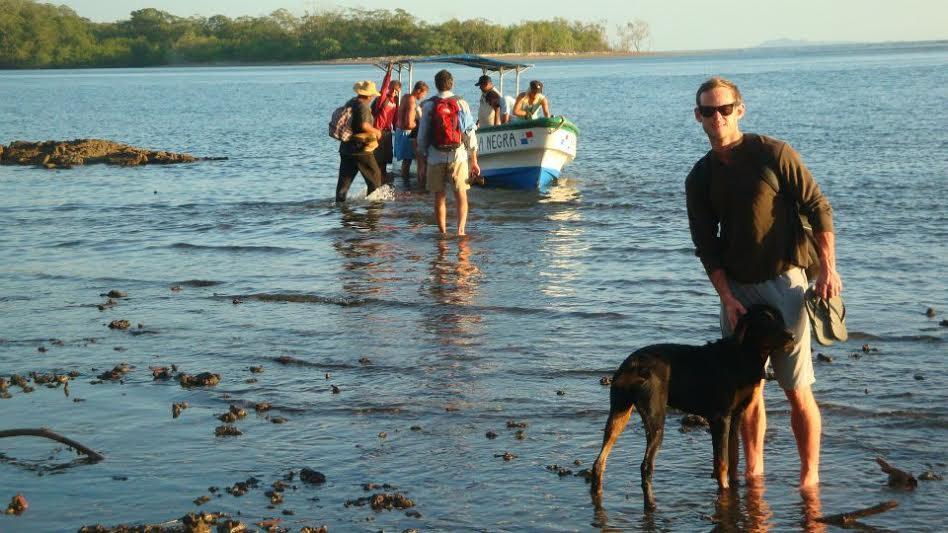 What is the most embarrassing story from your years as a med student?
Oh boy! There have been many! One of my most embarrassing stories comes from the first semester of my first year in medical school. I was on an observational rotation in the theatre district of NYC at a very neat clinic called the Al Hirschfeld Free Health Clinic, which provides free primary healthcare to uninsured and underinsured professionals of the theatre industry. After a number of standard patient interviews, the clinical director indicated that I was to take the lead in gathering the history for the next patient. We stroll in and, inconveniently, the next patient happens to be a beautiful young lead actress (like, astronomical-in-orbit-of-Venus Broadway beautiful). Yours truly, after an awkwardly long silence, proceeds to drop his stethoscope, stammer out some rushed pleasantries, and overall just melt into an incandescent red heap of juvenile bashfulness. I don't know if I've ever heard anyone laugh with as much amusement as the clinical director, once back in his office. For the rest of that rotation, everyone in the office would bat their eyelashes and fake blush every-time I walked by. It was the worst!
What is your favorite thing to eat?
I've often been compared to a garbage can, or an unmannerly swine colony, because I literally eat everything. The more emergent concern to me when restaurant hunting around NYC is where to find the most food for my dollar.
What is the most exciting place you have ever traveled?
Hmm, tough one. I do love Switzerland, especialy after spending time around Lake Lucerne. The pristine alpine houses set against massive snow-capped summits, all reflected upon a crystal lake mirror… just spectacular. Everyone there was incredibly welcoming and friendly too, in multiple languages no less!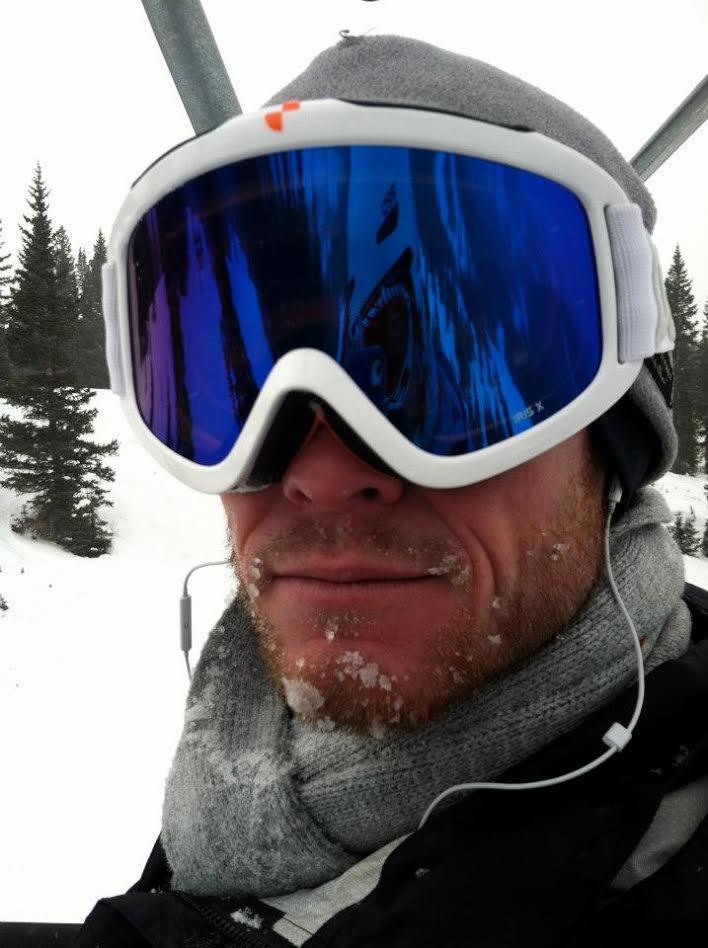 If you weren't a doctor, what would you do?
Well I love systems, and science, and learning, so I would likely pursue work in research and teaching. I wouldn't want to be too far from social and community work, so I would also likely volunteer or find work in community health or community education. I've recently been struck by the rewarding challenges, impacts, and creative potential of entrepreneurship. Dynamic leadership and management ability are such broadly applicable skills in generating value from ideas, so I would also likely seek some entrepreneurial environments to immerse myself in. This all if the tryouts at Chelsea and Man City don't go well, of course.
What do you like to do outside of medicine?
I'm a big reader. I simply can't find enough time to read everything I want to read. I'm recently into non-fiction authors like Sam Harris, Daniel Kahneman, and Daniel Levitin. These guys are really on the crest of the social-sciences-meet-neurosciences zeitgeist, which I just couldn't be more interested in. And then the novels! My students are often puzzled when I compare our challenges to those assailing Konstantin Levin in Anna Karenina, though I suppose that's one thing fiction is most valuable for: providing allegories to help better understand the situations we confront. I also like to ride my bike around NYC, just to explore and marvel at the city, and am always looking for another tennis partner.