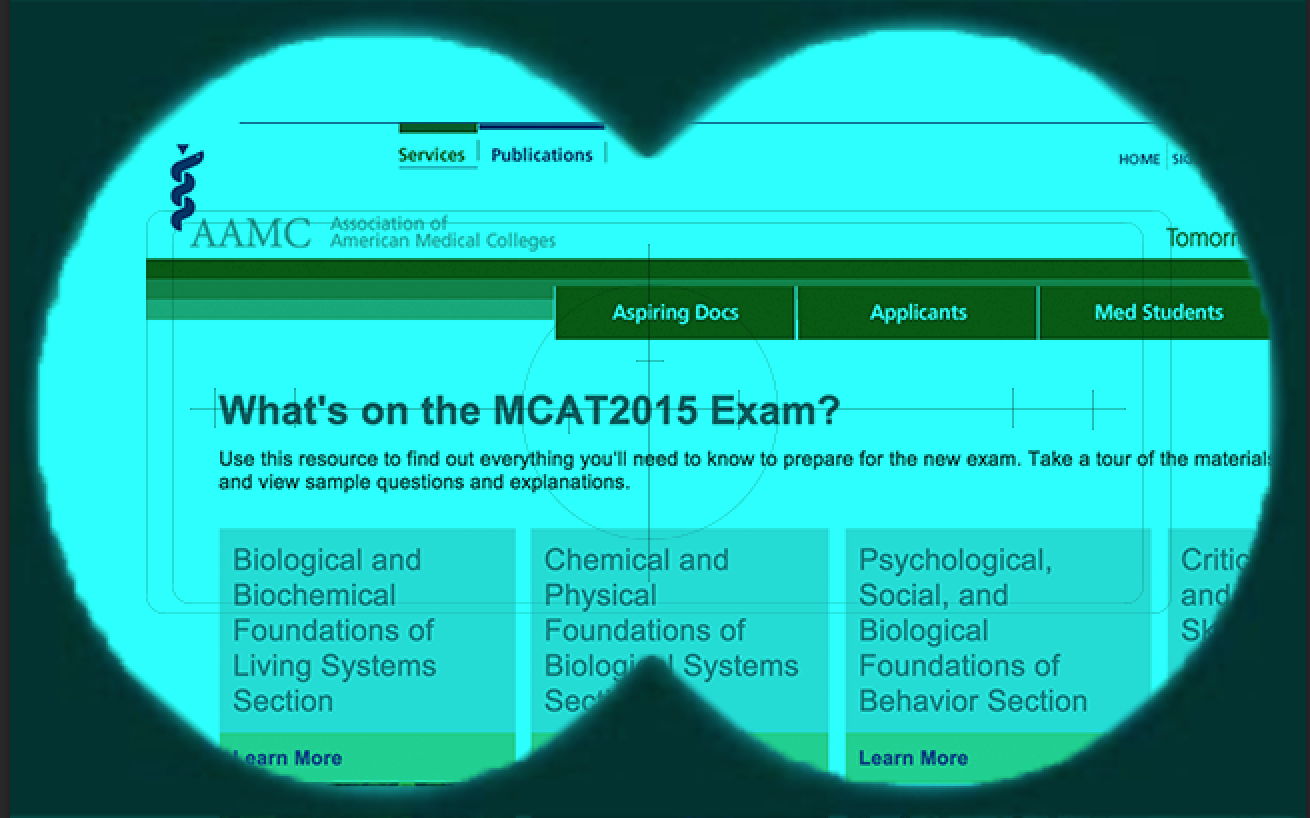 This week, our MCAT2015 special ops team took the Official MCAT2015 Sample Test. They collectively weighed their experiences with the assessment against what they expected to encounter and we've included their debrief below!
MST: So, you tackled the AAMC's Official MCAT2015 Sample Test. From your perspective, what are the most important things for students to know?

We Like the New Test
BP: Overall, from what we can see on the official full-length assessment, it's more clinically correlated and a better indicator than ever of how you'll be at analyzing journal articles. We definitely prefer the MCAT2015 to the old MCAT.
MI: I agree. The sections are more integrated (as a by-product of applying the material to more relevant topics). There also seems to be less emphasis on assessing comprehension of specific concepts in isolation (such as free body diagrams for physics). Plus, I believe that the new exam is one that is more interesting to prepare for.
JA: All in all, I think the direction of the new test is reasonable. It has downsides and upsides. Overall, however, for the purposes of a student studying for this test, the upsides prevail. The test has become very long and obviously that can be frustrating. But the benefit of this is that it further reduces the influence of any test-to-test variation.


The MCAT2015 is More Relevant
PK: Passages in the AAMC's official assessment have a marked emphasis on integrating topics in a clinically oriented fashion, requiring test-takers to potentially utilize knowledge from multiple subjects in the same passage. Furthermore, there's an emphasis on research/experimental design skills that tests how students can apply basic science knowledge to situations that they will see as medical students conducting research.
KS: By testing research design and analysis skills, the new exam also keeps students thinking about the importance of medical research. The principles are simple enough that students do not need an extensive research background to answer these questions correctly.
JA: Additionally, this test is really emphasizing its connection to human health and the practice of medicine, even within the questions that are testing chemistry/physics. This should help students to stay motivated during their studies as they can more clearly see the connections between what they're doing for this test and what they'll ultimately be doing career wise.
No Surprise: The MCAT2015 is Longer
PK: The test is almost double the length—230 questions over 6 hours 15 minutes compared to 144 questions in 3 hours 20 minutes previously. My advice to students would be that this test requires more time to prepare, though it is not necessarily a lot more difficult.
JA: Absolutely. The test is longer both in time and the amount of questions, but the time per question is actually higher on this new exam. With a longer overall time in each section and more time allowed per question, students who have issues with testing anxiety should feel better. Now they'll have more time to calm down, gather themselves, and still have plenty of time to answer the questions.
KS: Also, I think it's important to remember that studying for the MCAT is like preparing to run a marathon: it takes a lot of endurance and discipline.


The Psych/Soc Section: Breadth > Depth
KS: A number of psychology and sociology topics have been added, but they don't require an in-depth understanding of either subject to perform well.
BP: Exactly. The breadth of the last section is much greater than its depth, so students who haven't taken psychology or sociology classes will have to put in some extra effort, but with the right kind of prep and the understanding of some simple associations, they will do just fine. While we are going to look into this in far more detail as more assessments become available, at this time, we don't believe it's necessary for students to take psych or sociology classes to prepare for the test. Until colleges tailor their curricula in those classes to the AAMC's outline, those classes might not necessarily prepare them for the test anyway.
PK: Right. To add on to that, the Psychological, Social, and Biological Foundations of Behavior Section will require similar analytical skills as the other sections, but the content tested is quite a bit more straightforward (read: relatively easy to learn) though potentially difficult to memorize.
BP: Along those lines, the new test is harder because the concepts are better disguised than ever before. It's got some details in biology that didn't used to be fair game for testing, but are now. It also blurs the lines between sections more than ever before, forcing students to make connections between all the basic sciences and social sciences.


The AAMC's Official Guide to the MCAT is Useful!
MI: On a final note—while we still intend to delve into the available test prep resources in more detail—I just want to say that it's very refreshing to see the AAMC publish such a comprehensive guide that outlines all of the learning objectives they will test on (each question on the practice exam can be directly tied to one of these items). They've provided a clear blueprint to use for test prep. I hope to see other companies model their approach more closely to the structure of the AAMC guide!
Meet Our MCAT2015 Spec Ops Team
: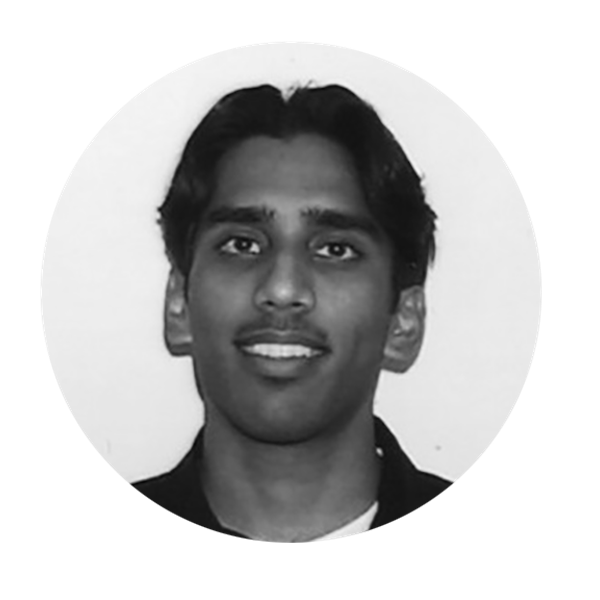 Dr. Birju Patel ("BP")
MCAT2015 Spec Ops Team Leader & Chief MCAT Tutor
"10+ years of MCAT tutoring and almost double that tutoring a number of other things, a bachelor's degree in psychology, a psychiatry residency in progress, an utter disdain for unnecessarily difficult calculations, and an embarrassing inability to remember much of anything. I've been involved in training and supporting junior employees in every job I've had, and in creating the MCAT curriculum at MST and, previously, at Examkrackers. And, of course, a love for knowledge, insight, and the sharing of both those things with others."

Katie Seebald ("KS")
MCAT Tutor

"3 years' teaching experience, including one year teaching MCAT classes and tutoring premed students for Examkrackers and Med School Tutors. An interdisciplinary bachelor's degree in Science, Technology and International Affairs, with coursework in public health. A drive to constantly simplify and streamline studying, an acute intolerance of confusing and boring text, and an affinity for pictures and videos to explain difficult concepts. Having cracked the MCAT while working full time, I look forward to developing a MCAT 2015 curriculum that promotes studying smarter, not harder."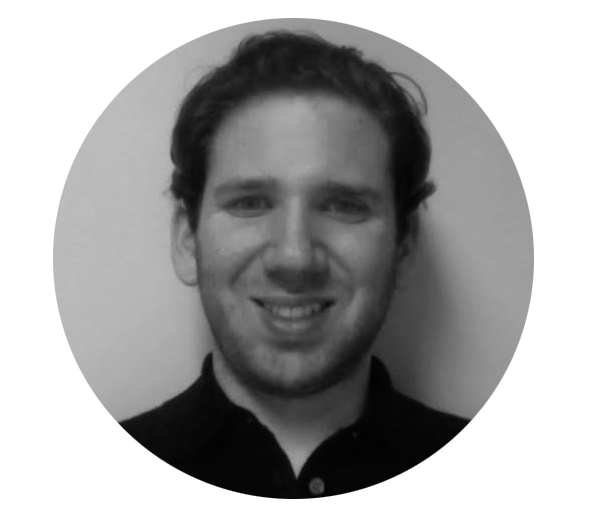 Jeffrey Abrams ("JA")
MCAT Tutor
"Right now, I'm heavily involved in research and I think that should connect well with this test's increased focus on interpretation of data and understanding of the scientific method. Also, I think my biggest strength in tutoring is breaking down complex concepts into their component parts to make overall understanding easier and I think this will be increasingly valuable on this test where it will be necessary to apply chemistry/physics concepts in an unfamiliar biological setting. I've got a BA in Biology and many years of private and group tutoring under my belt."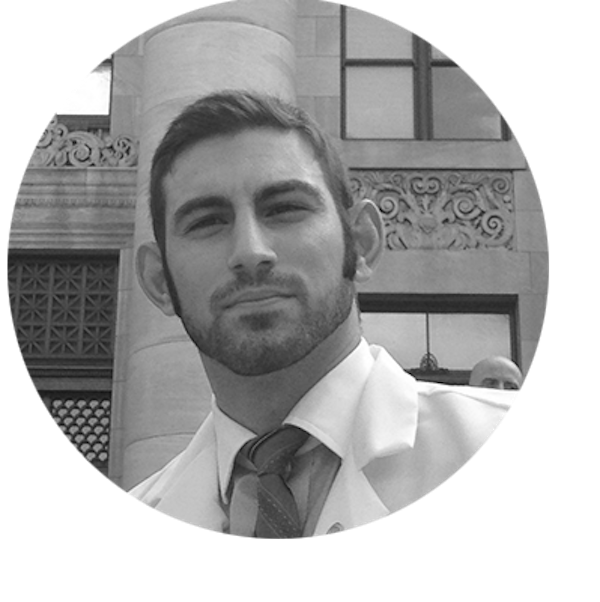 Masis Isikbay ("MI")
MCAT Tutor
"Having been a tutor for many different subjects (ranging from calculus to cancer biology) for the past 7 years I feel comfortable working through many different types of material and making it more accessible and intuitive to others. Over the years I have worked in 6 different research settings, and have published my work in scientific journals. Having spent so much time in the sciences, I have been trained to work through foreign information quickly (with an emphasis on prioritizing the most pertinent information). I will use these skills to help our MCAT2015 Team work through the details of the new MCAT exam so we can prepare our students to do their best."

Parth Kothari ("PK")
MCAT Tutor
"I believe I bring a lot of experience to the team, but what's equally important in my mind is that I am not too far removed from the situation our students are in. I've had 3 years of experience tutoring for the MCAT and about 7 years' experience tutoring/teaching in general. My strengths in tutoring are helping students understand concepts rather than simply memorizing them in order to more effectively answer questions. I also focus on helping students create systems or general approaches for answering different types of questions. Like many others, I dislike large amounts of memorization, so I've been able to come up with several strategies to make the process more fun and efficient. I have a long-standing interest in teaching, and hope to be a medical school professor in the future."